Stowe, Vermont
December 28, 2009
We spent our Christmas skiing/snowboarding at Stowe Mountain Resort, Vermont. Having already been to Killington, we wanted to try out a new place. Heard a lot of good things about Stowe and thought we would give it a shot. It really didn't disappoint us at all, partly because we luckily picked the best two days. A week before Christmas, the temperature was constantly below 0°F. At one point I was -14°F on SkiReport.com. The day before we arrived, it never made it out of the single digits. However, our first day was amazing. It was partly sunny all day and the temperature hit the high 20s°F at the top. The second day was pretty much as good.
The surface was primarily packed powder and loose/frozen granular. Although there were so some really icy spots on double-diamond and mogul trails, the snow condition was pretty good overall considering that it was still early in the season. Also we thought the slopes were going to crowded because of the Christmas holiday. We were wrong. There were practically no lines at all. We never spent more than a minute waiting at the lifts.
Food wise, almost every review on Yelp and Trip Advisor says that food at Stowe was expensive but very good. I completely agree with the first part but not so much with the latter. One night we had dinner at The Shed. The service was a little slow and the food was just alright. I found that the food at the Octagon Cafe at one of the peaks was much tastier even though a bowl of chili, chicken wrap and drinks cost almost $30. The restaurant offered a stunning view of sea of clouds. We could spot Killing and Pico from our spot.
Driving up there from Virginia during the Christmas week was complete madness. We took I-95 all the way to New Haven, CT so we got stuck in NYC traffic about three hours. Crossing the George Washington bridge alone took over 45 minutes. Instead of going through NYC, we should have gone upstate New York and cut across to I-91. Anyway lesson learned.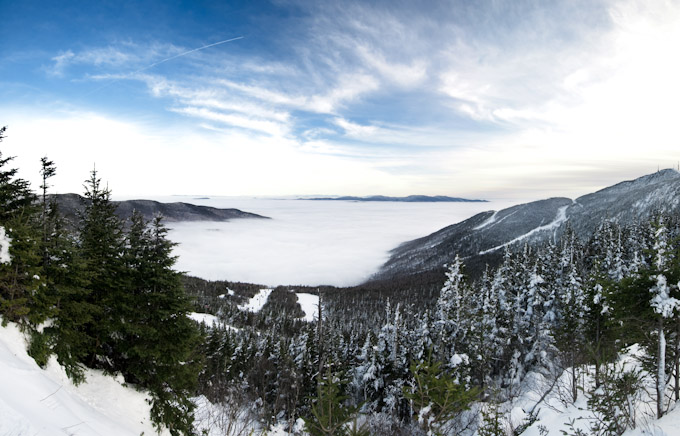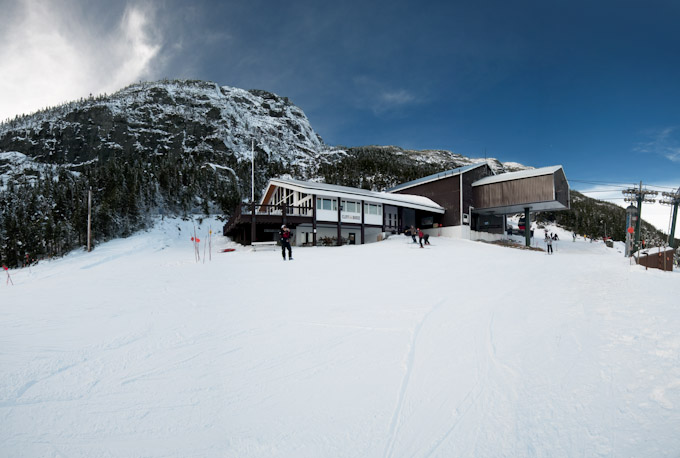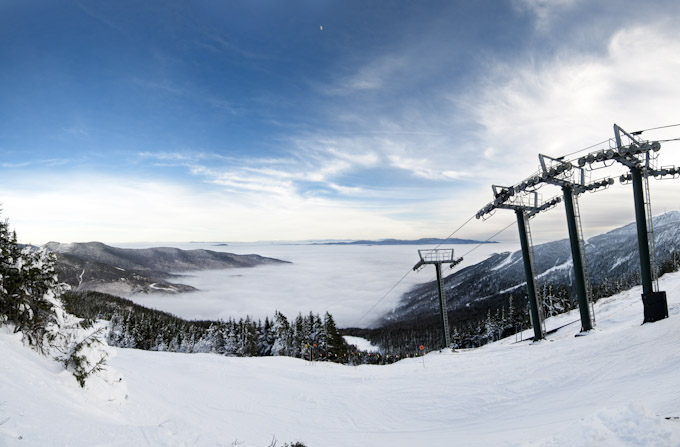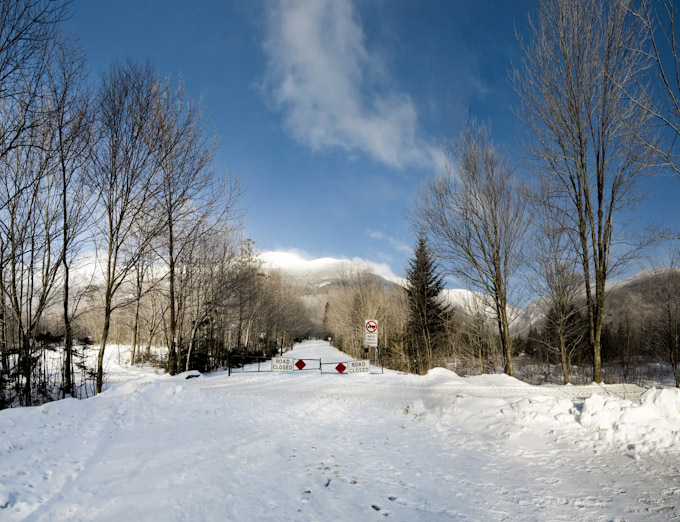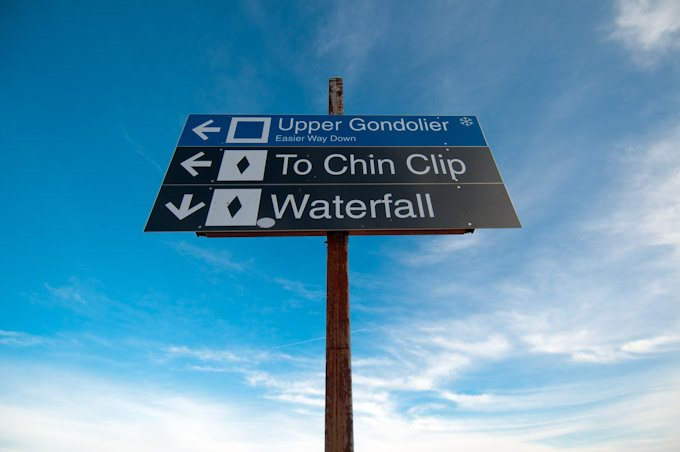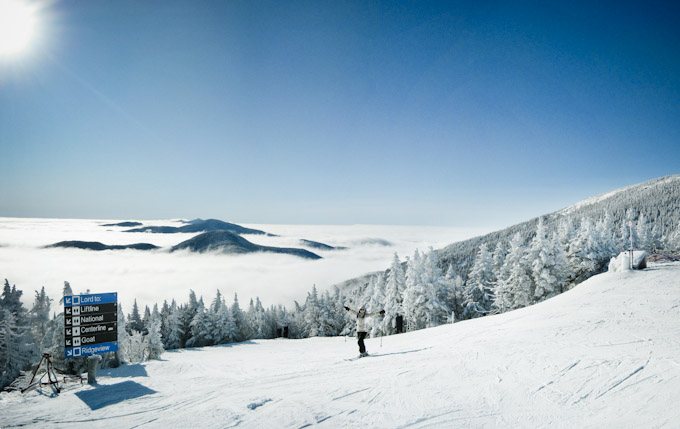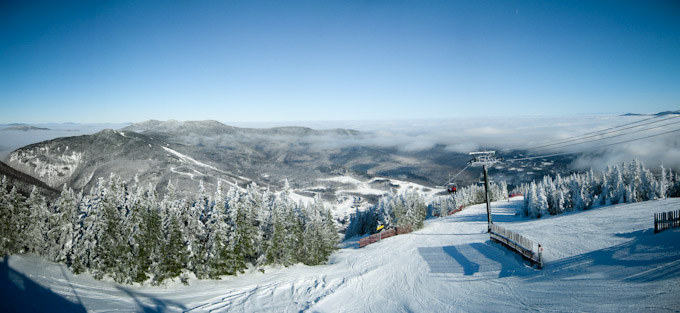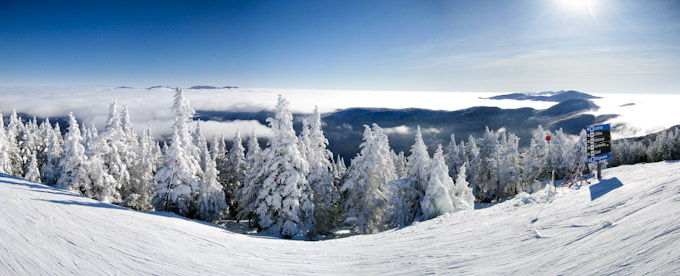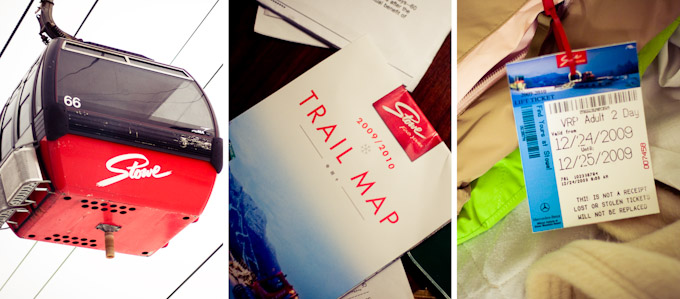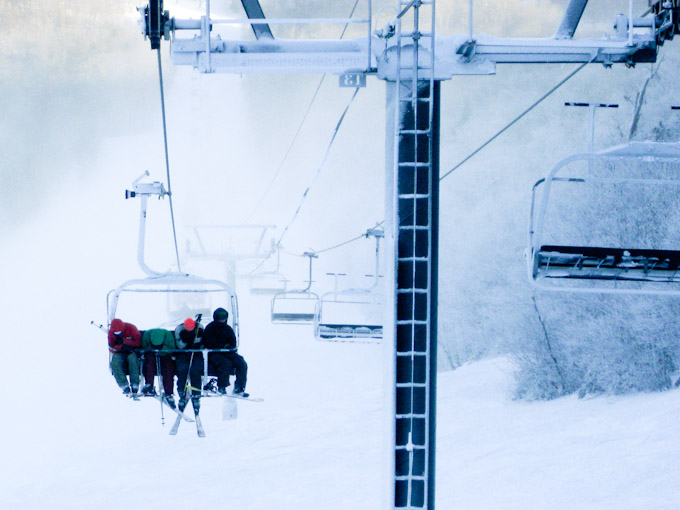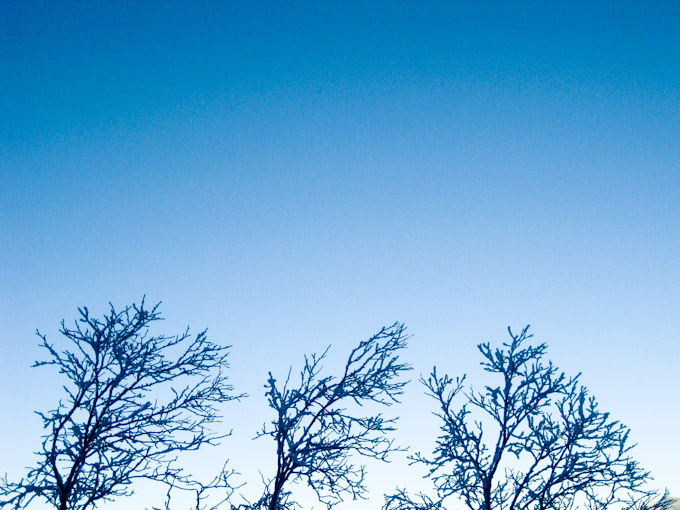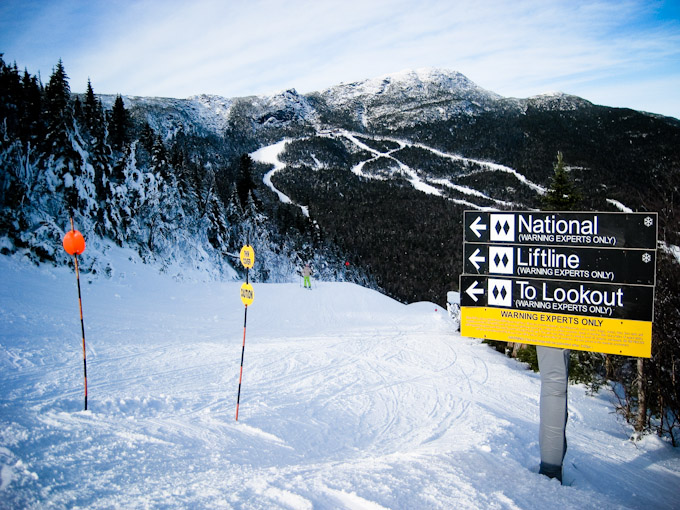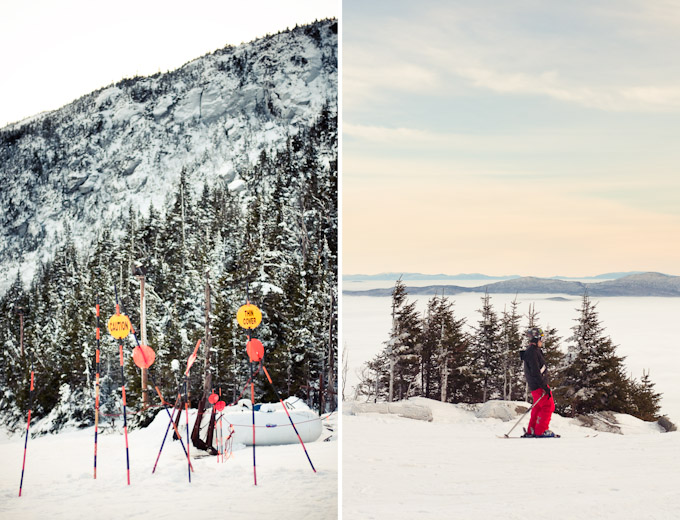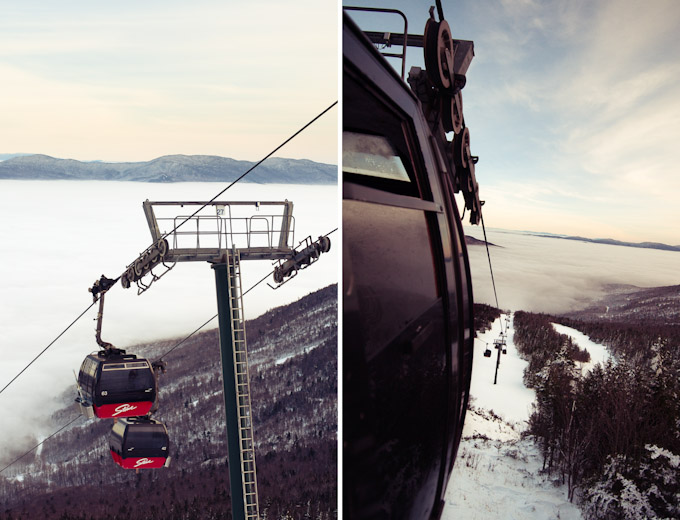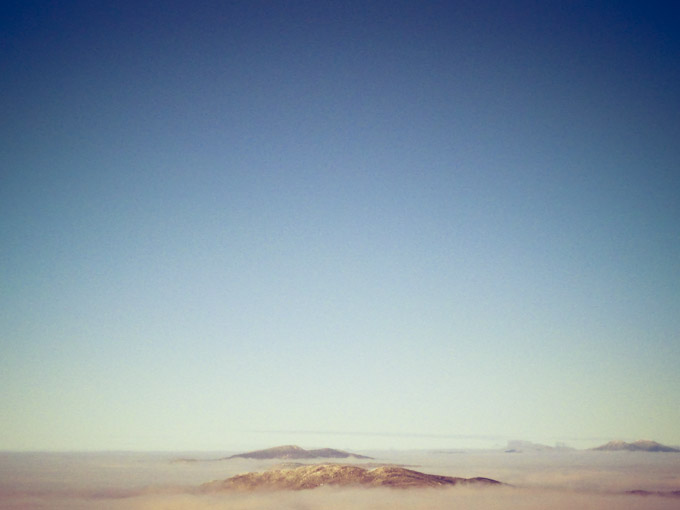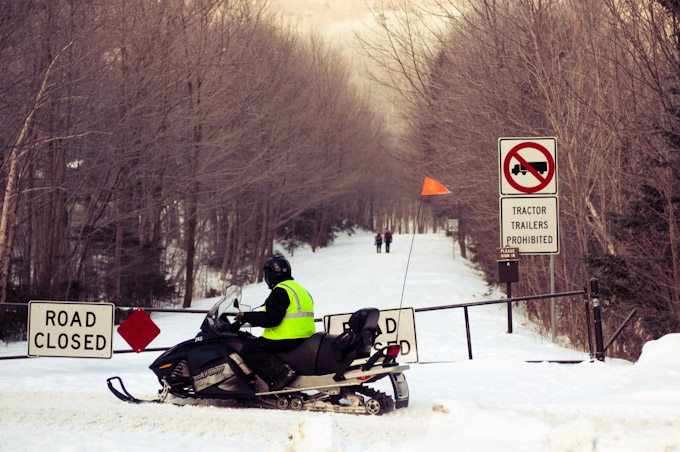 Honestly we didn't shop around a lot before making a reservation at Stowe Motel because we started planning this trip in less than a week. Stowe Motel offered good rates, was close to the base, and got fairly good reviews on a few travel sites.
Even that 10PM when we arrived, the gentleman (named Kirkland, I think) was extremely friendly and welcoming. He even upgraded our room to the next level (whatever that was called). Anyway, although this motel is kind of old, the rooms are extremely well kept. Our room was clean including the bathroom. The mattress is, however, like one of those college dorm ones. Also, they have a game room with ping pong, pool, and foosball tables.