Paris: Versailles, Eiffel Tower, Montmartre, The Louvre, Notre Dame de Paris
July 27, 2009
After 3 days in London, we spent 2 days and 3 nights in Paris staying at Hilton Arc de Triomphe, which is a block an a half from the Courcelles metro stop. Hilton Arc de Triomphe really deserves the name Hilton unlike the dirty ghetto rundown Hilton Valley Forge in King of Prussia, PA (now Dolce Hotel). It's clean, nicely decorated, and located in a good neighborhood. It also has a great executive lounge with an open-air seating area. Our room was nice, roomy and clean.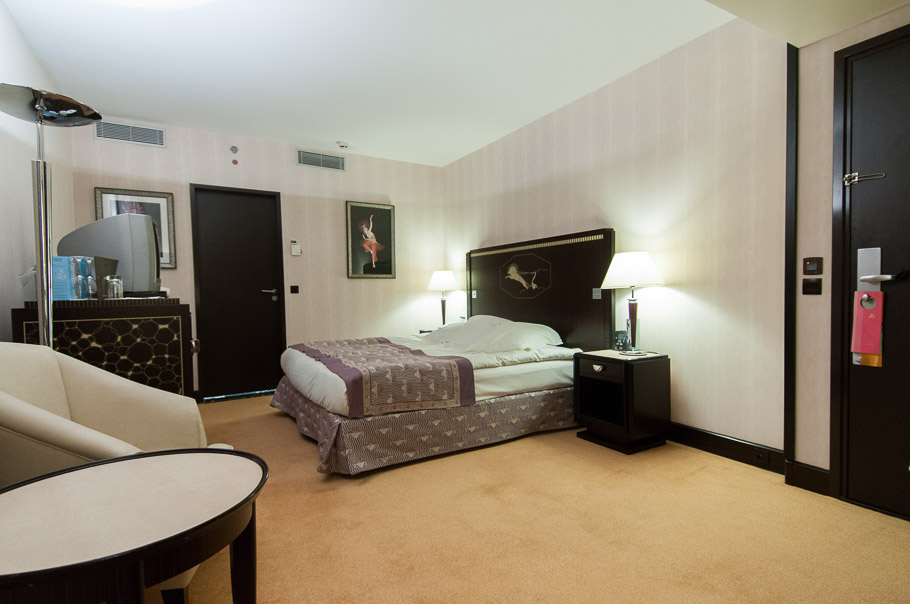 Paris has very efficient metro/subway and train systems. In my opinion, the French are keen on speaking English to you if you are polite and at least greet them in French. During our stay, we spent all day everyday out and about. At the end of the day, we felt like our feet were going to explode and legs were going to fall apart.
June 23 – Versailles, Montmartre, and Seine River Cruise
Versailles – Versailles is a 30 minute train ride from the downtown Paris. We took the metro from Courcelles to Porte Dauphine, then a C train to Versailles-Rive Gauche changing at Champ de Mars. We arrived at 11:00 and kind of knew the lines were going to be long. However, because it was a Tuesday and a lot of museums close on Tuesdays, both the ticketing and entrance lines were awfully long. Luckily we already had museum passes, which include admission to Versailles, so we were able to skip the ticketing line. Waiting in the entrance line took about 90 minutes but the awesome weather on that day made it enjoyable.

The palace, Château, is huge. But with the amount of crowds, it was packed in every room we went and the whole place was steamy. Sorry no A/C for you! Anyway, my impression was that it was mesmerizing at first but after a while, with the exception of the mirror room, every room looked similar to rooms from any Britain's historic palaces like Hampton Court, Windsor Castle, etc. We didn't get a chance to visit the massive garden but from glancing around it looked like Blenheim Palace garden. In my opinion, to skip long lines and crowds try going there really early or in the afternoon (14:00+). Also, spending an hour or two in the palace should give you sufficient enjoyment unless you are really into palaces and castles.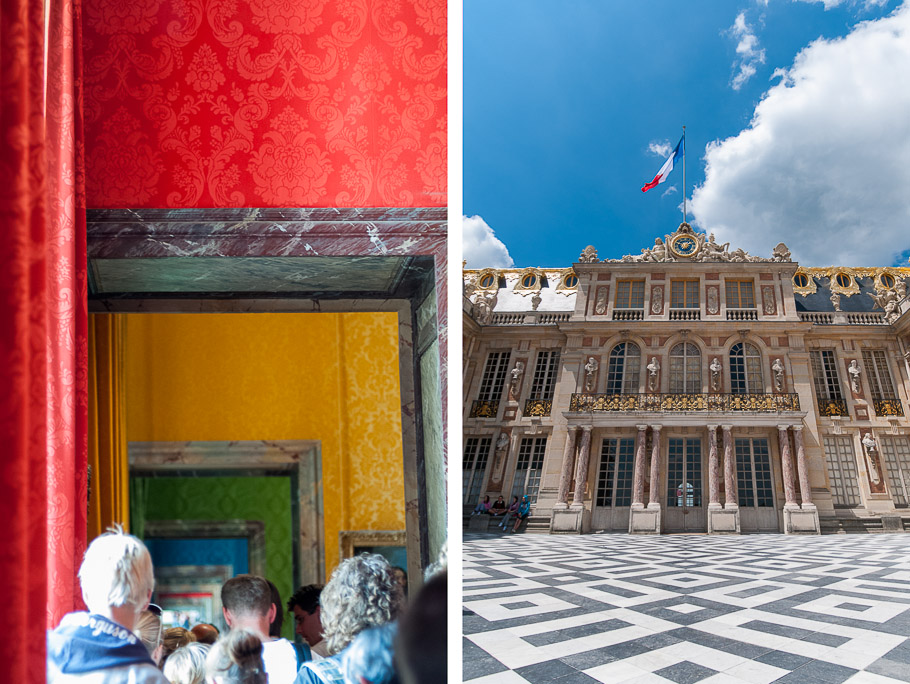 Montmartre – We went to the Montmartre neighborhood, which is known as an artsy as well as night life district, in the late afternoon. There were already tons of dressed-up party-ready young people walking around the area. We walked around a bit before heading up the hill to the Sacré CÅ"ur Basilica. In the lawn areas of the hill, couples were picnicking, cuddling and having good times. Climbing up the steps wasn't too bad but if you don't want to walk, there is a mini train that will take you from the foot to the top in just a few minutes. At the top, which is the highest point of the city, you get this spectacular panoramic view of the core of paris. But because of some huge trees on the right side of the hill, you can hardly see the Eiffel tower. There are also people playing music, painting and performing in front of Sacré CÅ"ur, which is a white-domed church.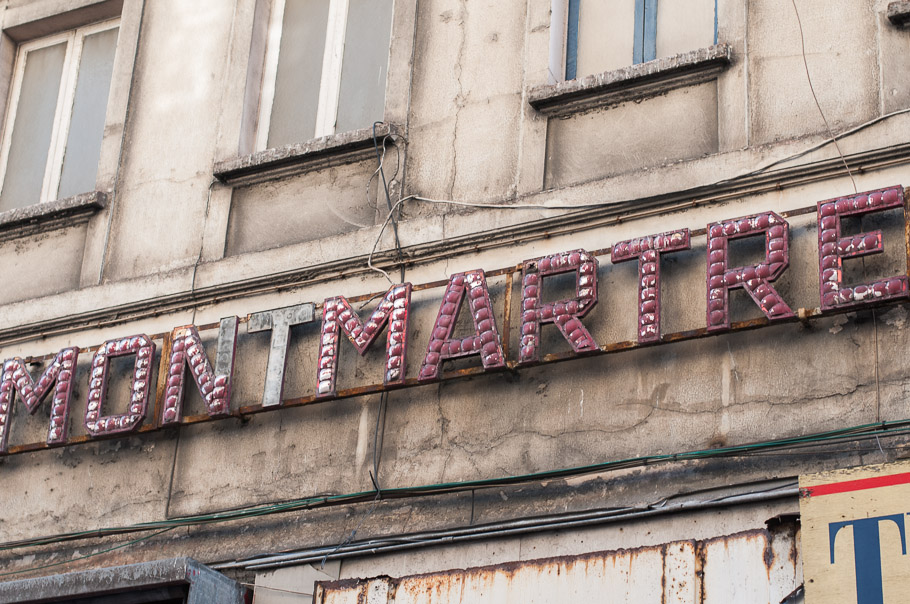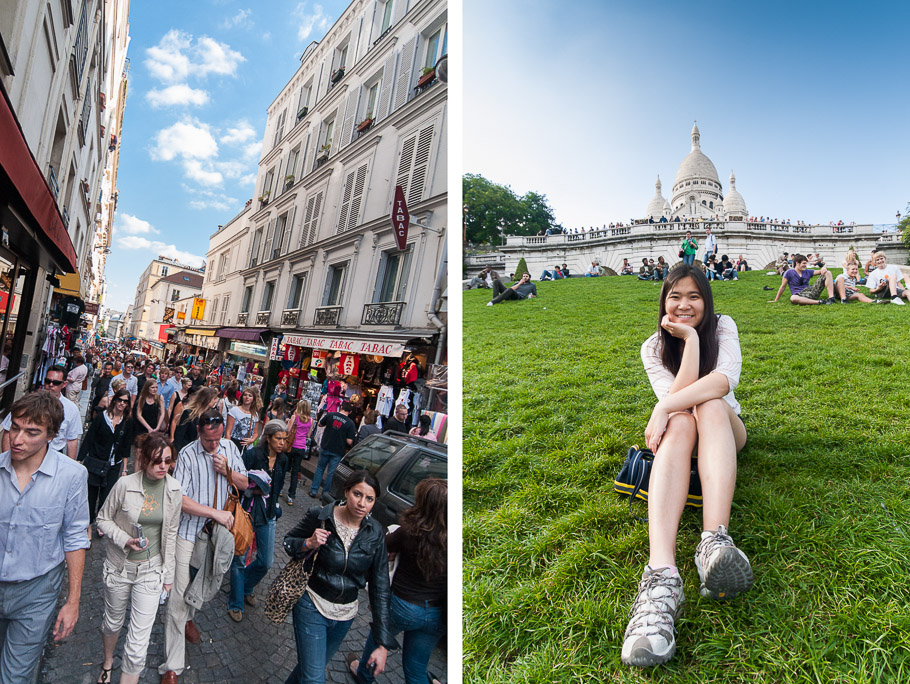 Along the way up and down, there were quite a lot of people trying to scam you into buying something or giving them money like the infamous friendship bracelet or rose scam. Be careful and try to avoid interacting when those people.
Seine River Cruise Tour – I was debating whether to take a Seine river cruise or Paris illumination bus tour. We decided to do the river tour. The one we took is by the Eiffel tower and, I believe, leaves every hour. The boat leaves from the Eiffel tower, goes all the way passed the historic core island, where Notre Dame is located, and makes a U-turn. The whole trip takes about one hour and is very relaxing. We planned to take this ride during the sunset but unfortunately mistimed it by an hour. The sunset started just before we got off the boat.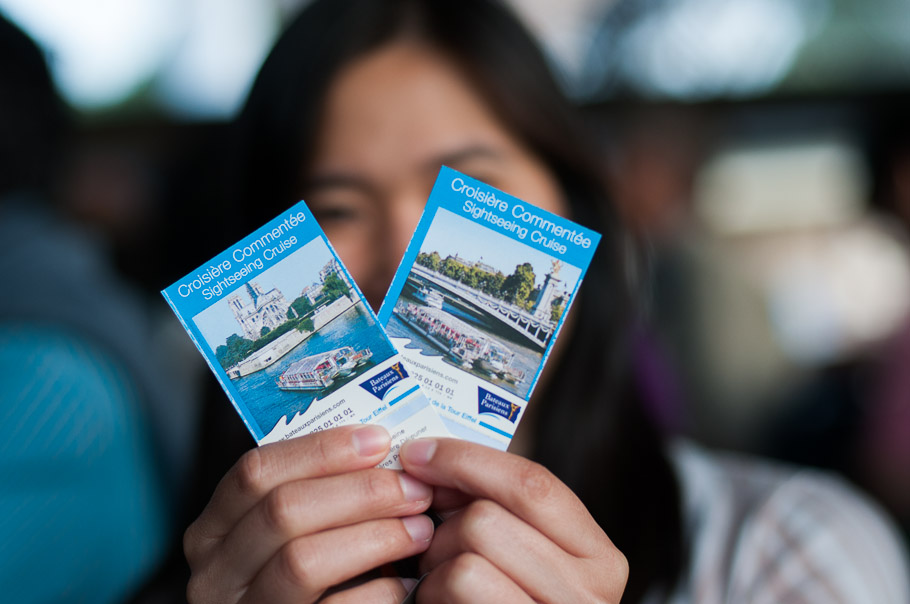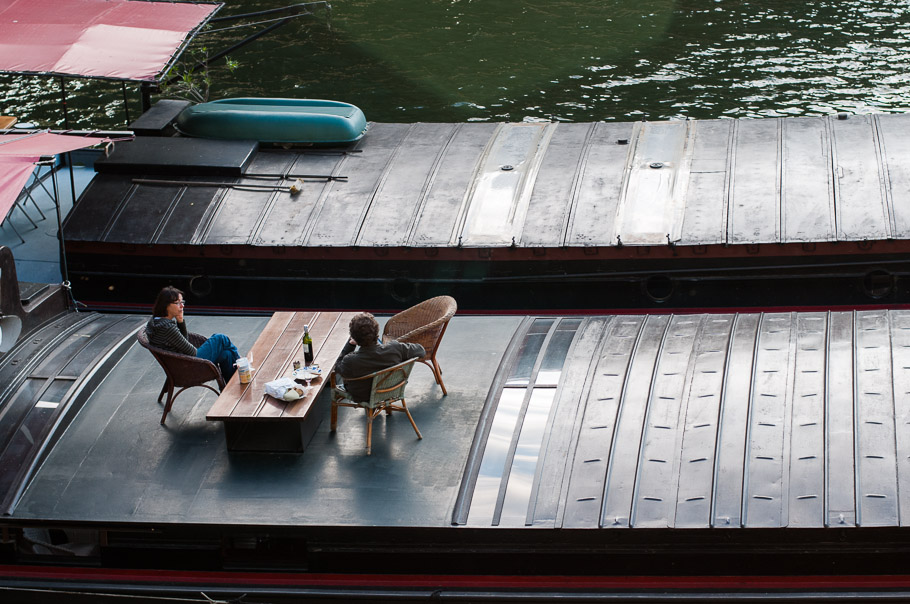 June 24 – Louvre, Arc de Triomphe, Champs-Élysées, Historic Core, Orsay Museum, and Eiffel Tower
Louvre Museum – Luckily, everyday we spent in Paris was very nice (see what's it like right now). Temperature in the 70s, low humidity, scattered clouds provide shades from time to time. Since the Louvre, included in the Paris Museum pass, is one of the most visited museums in the world, it surprised me a bit that there were literally no lines when I got there at 10:00. Don't let it fool you though. In our case, it was packed, hot and stuffy inside especially in the zone that housed the Mona Lisa painting. Throughout the museum we saw art students (?) with canvases, easels and gear practicing their skills by reproducing exhibited paintings. The Mona Lisa room, which also housed a bunch of other great paintings, was the most crowded room of all. There were many rows of people trying to get a glimpse. The painting is displayed behind a security glass so there will be harsh reflections when viewing from the sides. I think it would take about 15 minutes to fight your way through the crowd to the front row for the best viewing angle possible. For the best viewing experience though, try to be the first in the room when it is opened or the last to leave before it is closed.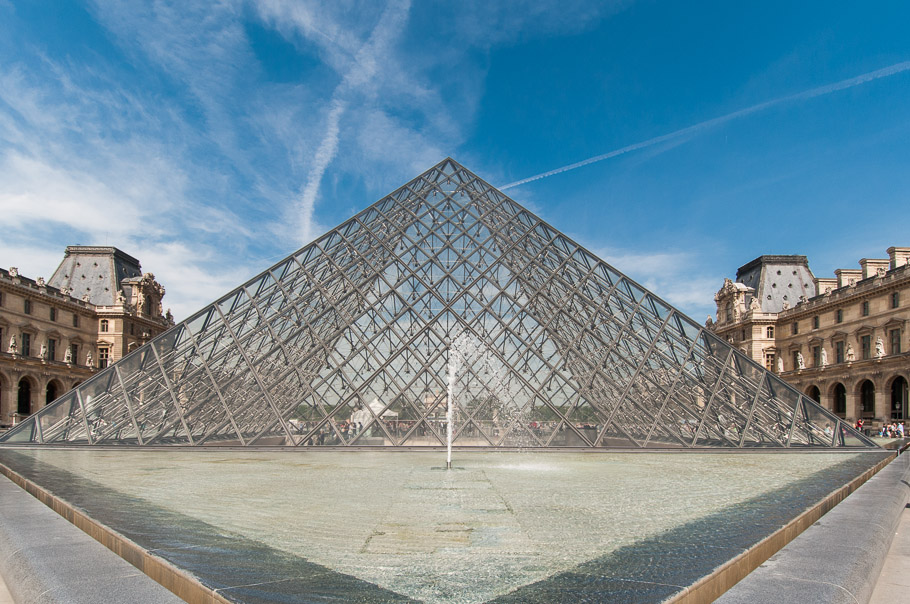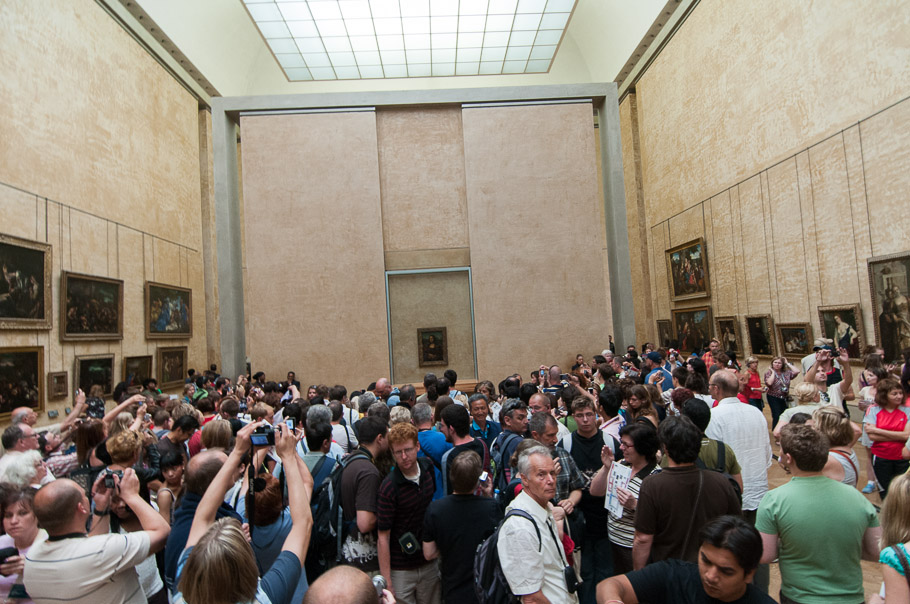 Arc de Triomphe – There is much to Arc de Triomphe apart from being in the middle of Paris traffic chaos (1, 2) and having a superb from at the top. The admission to the top is also included in the museum pass. As you can see, the museum pass is really worth it and importantly helps you avoid ticketing lines. Anyway, climbing the stairs to the top is quite retiring. My wife ran out of breath at about halfway. People with walking concerns should provide avoid stairs. I believe there are elevators. I saw one but it was out of service (as always).

At the top, you get this 360″,"° view of Paris from the center of it. It is a different view from what you get at Montmartre. It must get really hot in the summer because I noticed there were small glass rooms, each with a chair and A/C unit. Walking down is a breeze. At the bottom, you can sit back and enjoy the crazy traffic of Paris before heading off to Champs-Élysées avenue.
Champs-Élysées offers a great walk because of its ultra-wide sidewalks, shades from big trees, shops and restaurants. We went into the flagship Louis Vuitton showroom. It is more like a showroom than a store to me because of its size. In there, you will find sales reps speaking whatever language you do. After walking around and observing, From what I have heard, LV products sold in France is generally cheaper than anywhere else in the world (true?). I found that most customers that walked out with purchases were Asian. FYI – there is a Mickey D's across the street from the LV store and it has free WiFi without requiring registration.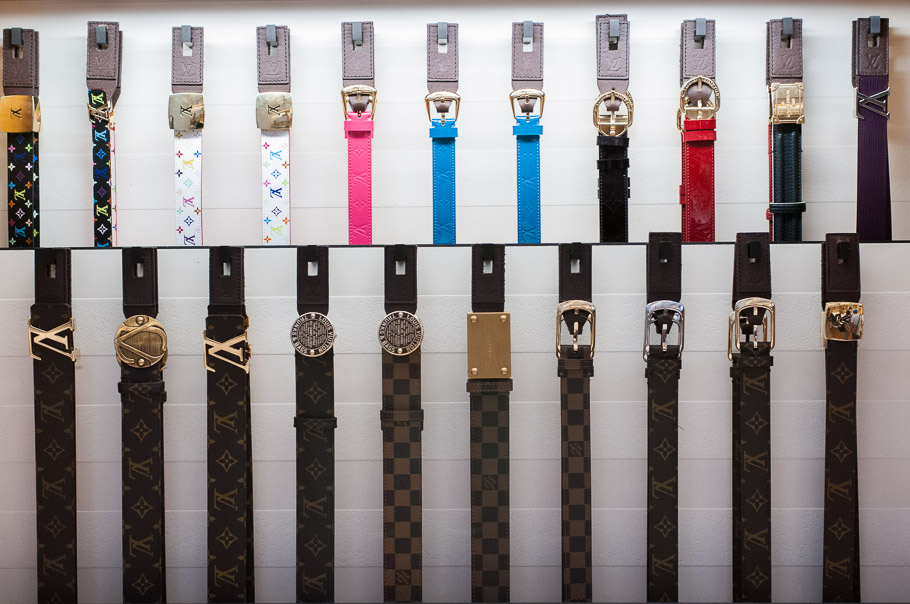 Notre Dame – Notre Dame de Paris is cathedral located in the historic core where Paris originally started. In my opinion, what stands out most about it is the Gothic architecture it possesses. The interior, to me, looks similar to any other big churches I have been to. In the back side of it, there is a garden/park where people chill and have picnics. Food in this area is more expensive than usual because it is a famous tourist attraction.
On the previous day when we were on the tour boat, I noticed a lot people hanging out by the river bank after work especially on this historic core island.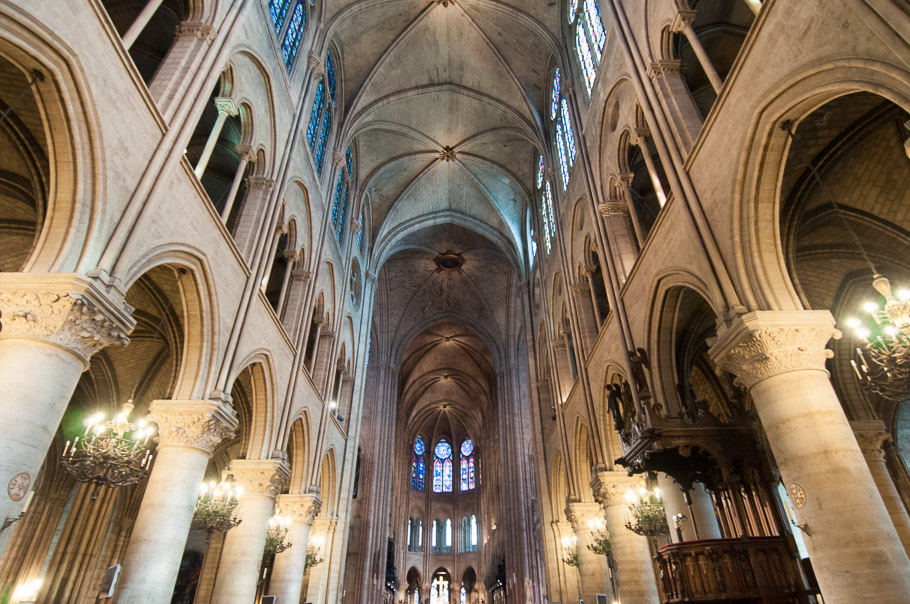 Orsay Museum – The Orsay museum, also included in the Paris Museum pass, used to be a train station so it has this really open structure like Grand Central or Union Station in America. We got to the museum just about an hour before the closing time so it was almost like a ghost town. This made our visit much more relaxing and enjoyable. The art collection, however, is not as interesting as as the Louvre's.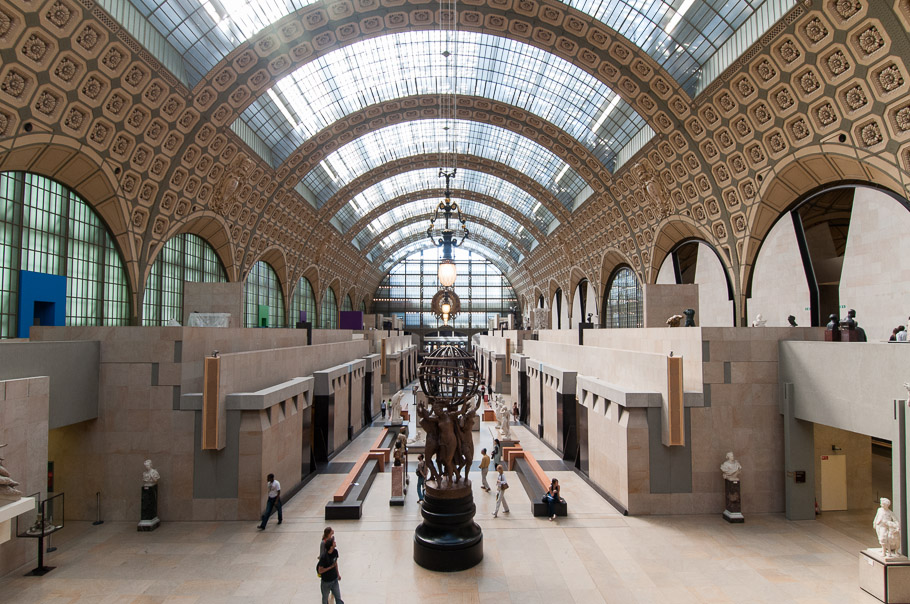 Eiffel Tower – Oh the Eiffel Tower… Rick Steves mentions in his books that to avoid the lines you either have to get there early in the morning (before 9:00) or later in the day (after 20:00). I think he may be slightly wrong about this because we got there around 20:00 and still had to wait almost 2 hours before getting up there. The lines are long and move very slowly. If you plan to visit after 9 or 10:00, prepare to be in line for while. My best advice is to get there as early as possible, buy group tickets (20+ I think), or find something fun to do while you wait in line.
We only went up to the second level but the view from there is breathtaking especially during sunset. You pretty much see everything in Paris 360″,"°. Every night at 23:00 or so the sparkling lights on the tower come on for an hour. For this, you'd probably want to view it from a distance. To get down from the tower, you have two options 1) take the same elevator down 2) take a 30 minute walk down the stairs.