Bangkok, Sisaket and Pha Taem
March 19, 2012
Last November, my family and I went to Thailand again. It was around the time Thailand was facing the worst flooding in 50 years. And because of that, we were debating whether to postpone the trip. Although, we'd bought tickets way months ago, United Airlines posted a notice stating that it would allow passengers ticketed Thailand to make changes to their reservations one time free of charge. We, however, didn't postpone the trip. When landed, we found that the situation had got much better since we took off and the areas were planning to spend most of our time there were no longer in the flood warning zones. (FYI – it usually takes about 20 hours of flying + a few hours of layover + a 12-hour ahead time change.) If you weren't aware of the flood situation, The Atlantic has a very good photo article on it. I also have a few photos below that were taken from an elevated express way in Bangkok.
The most famous thing about Thailand is probably the food. When somebody finds out that I'm from Thailand, they always tell me that they love Thai food. Yes, I love Thai food too. This dish below is sticky rice and grilled pork. I had it a few times for breakfast when I was there this time. It's definitely not a common breakfast diet but for some reason I felt that it gave me an awesome energy boost.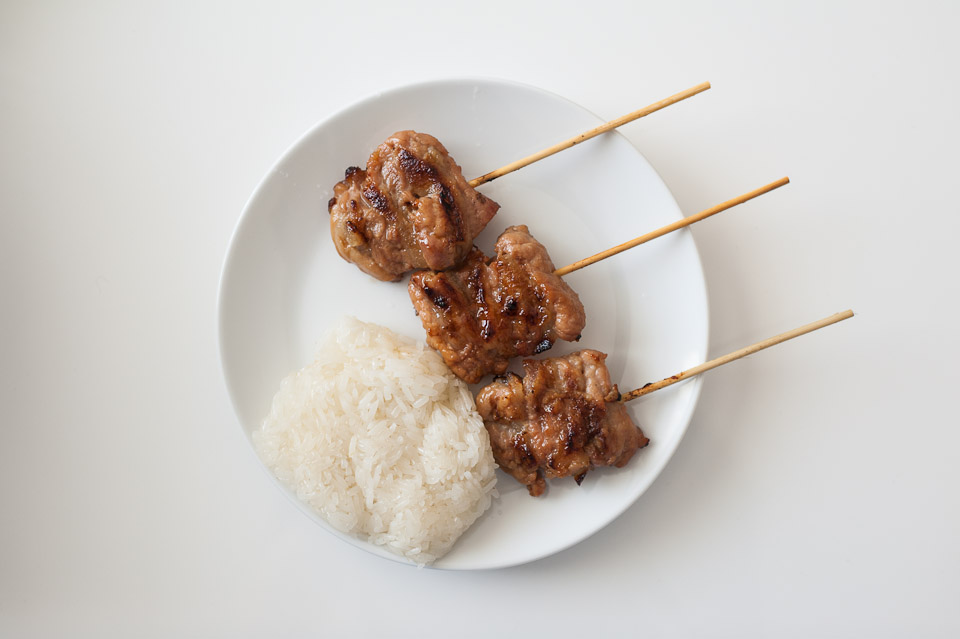 Here is a view from the condo we stayed at in Bangkok. It's located in Lat Phrao near Central Plaza. I'd say it's right at the border of the Bangkok inner city. It may be difficult to spot in this picture, but if you look closely the roads are almost empty. That's because the outer city is still flooded making the traffic on normal roads very light. Most people that still had to go into the city for work used elevated expressways.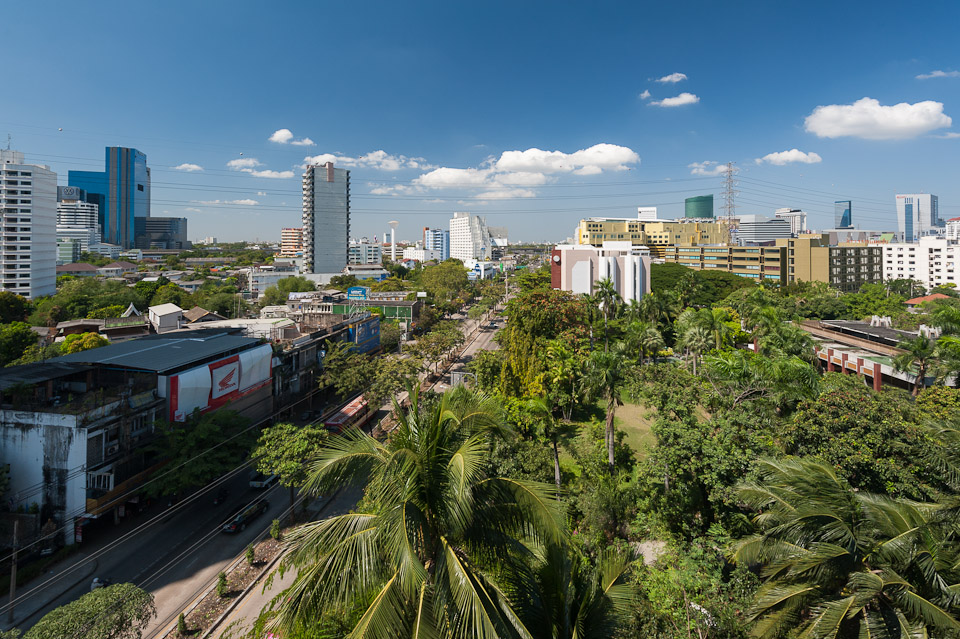 These two photos below were taken from an elevated expressway about 10 minutes north of the condo. The flooding was so bad that people who couldn't park their cars at home parked them on expressways. Unlucky some got theirs ruined because of traffic accidents. Don Muang Airport (DMK) serving domestic flights had to halt operation because planes were grounded and the runways were unusable.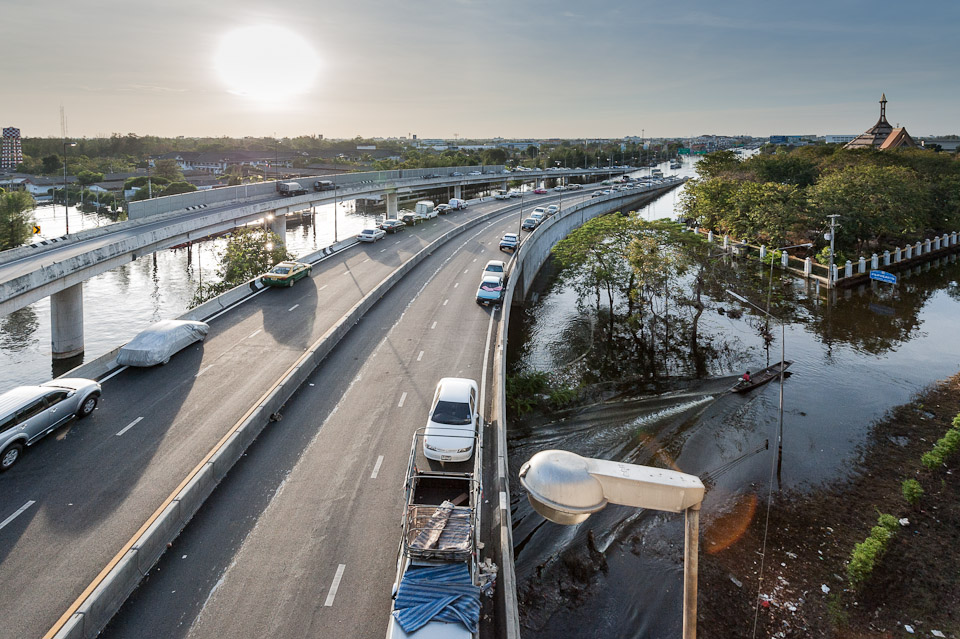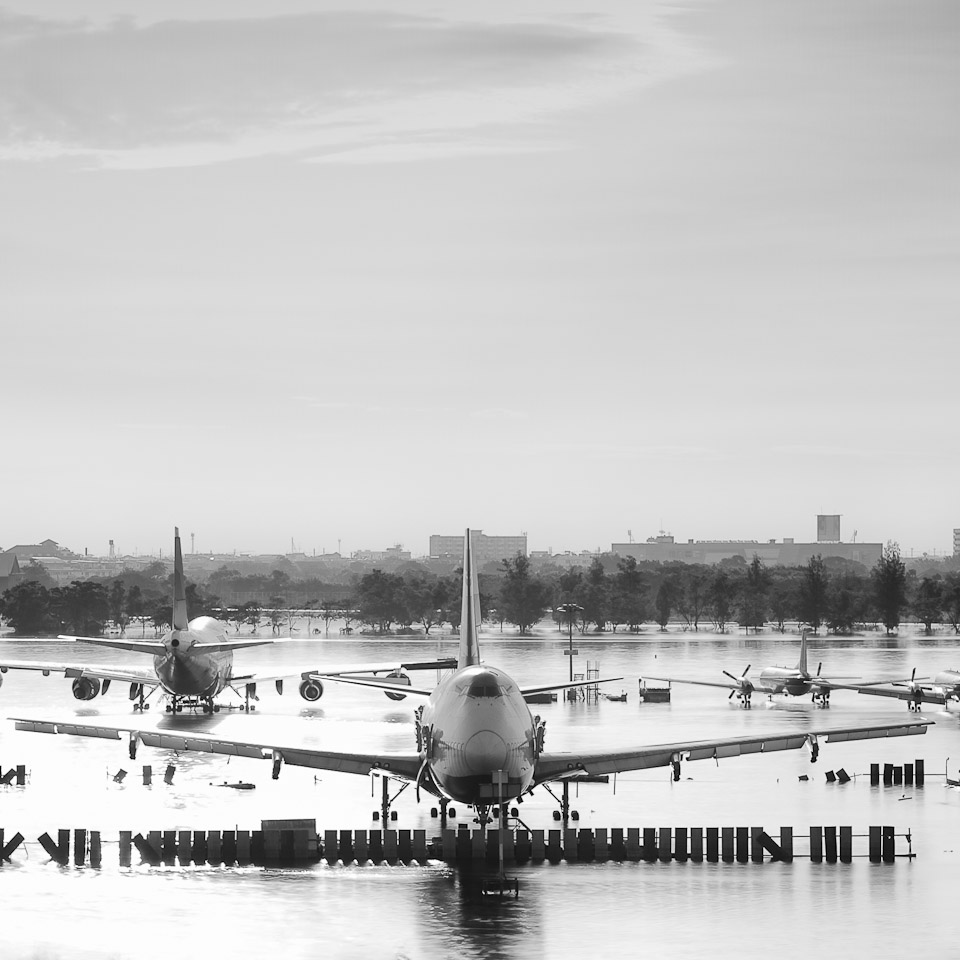 We didn't stay in Bangkok the hold time. We got a chance to visit Sisaket (my second visit). While in Sisaket, we did a day trip to Ubon Ratchathani stopping at Hat Khu Duea (หาดคูเดื่อ), where we had lunch on a floating raft, and hiking through Pha Taem (ผาแต้ม). The hike I did was close to two miles but doing it with flip-flops made it 5 times more difficult. I also had to do it really fast because it was close baby's nap time.