Trip to Thailand
March 1, 2010
My wife and I recently took a trip to Thailand. Bangkok was around home base. From there, we did short trips to Ayutthaya (the old capital city of Thailand), Amphawa (a famous floating market village), Hua Hin (a famous beach resort town), and Suan Phueng (known as New Zealand of Thailand). We had a blast and I'll be posting more photos on the blog as I have time. Feel free to ask any questions if you are interested or planning a trip there.
20 Hours of Flying
What's a better use of time than flying for almost a day half way around the world? Seriously, that much flying is brutal. Flying to Bangkok, Thailand from DC typically requires a layover in Tokyo, Japan. The first flight takes 14 hours and the second takes six hours. I probably enjoyed the first hour or two after the plane had taken off. As you can see, I took some photos from the plane. I also watched a movie before I started to feel tired. However, for some reasons I couldn't fall asleep. So I watched another movie after another after another. After four movies and two not-so-good meals, I was dead tired. I finally fell asleep for an hour before the flight attendants turned on the lights to prepare for landing.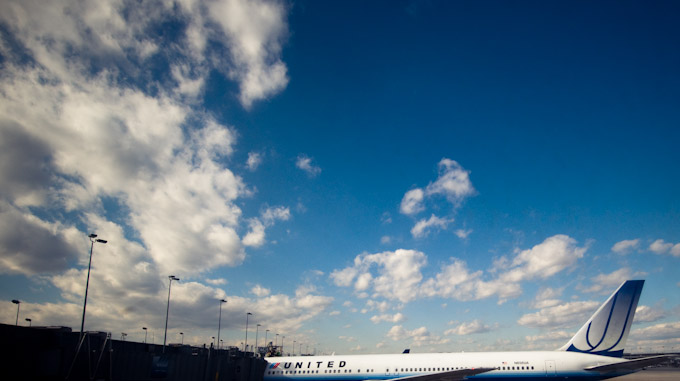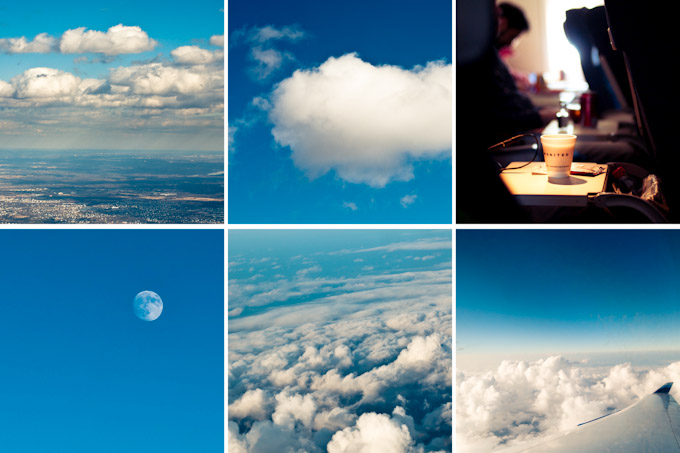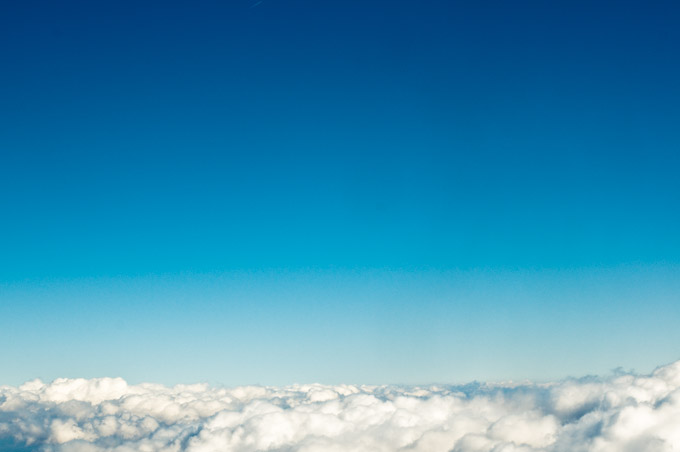 So the total flight time is about 20 hours when flying westbound, plus a two hour layover in Japan and at least fours spent at the DC and Bangkok airports. That's more than a day of traveling. Moreover, you need to take into account that Thailand is 12 hours ahead of Eastern Standard Time. So when you fly to thailand, you lose at least one and a half days.
I usually fly Air Nippon Airways (ANA) when going to Bangkok, but this time I had to fly United Airlines. For some reasons, ANA has gotten ridiculously expensive in the past 12 months. I'm talking $800 more expensive. Anyway, you get what you pay for. United meals are worse in terms of the taste as well as the amount they give you. Hot plates are always burnt at the bottom. The plane is older, much older. I couldn't believe they didn't have a personal TV screen for every seat on international flights. Even an hour long flight from Rome to Munich I took last year had a mini screen on every seat. Anyway, enough ranting about United. They were $800 cheaper. Move on.
I happened to have a massive headache on the way back from Bangkok to Japan and didn't have any painkillers with me. I bought a box of Tylenol FD from an pharmacy at the Narita airport for about $10. It came with 12 doses of 600 mg Acetaminophen. In the US, you can get a 100 caplet bottle of Tylenol Extra Strength for about the same price. That's to show how expensive things are in Japan.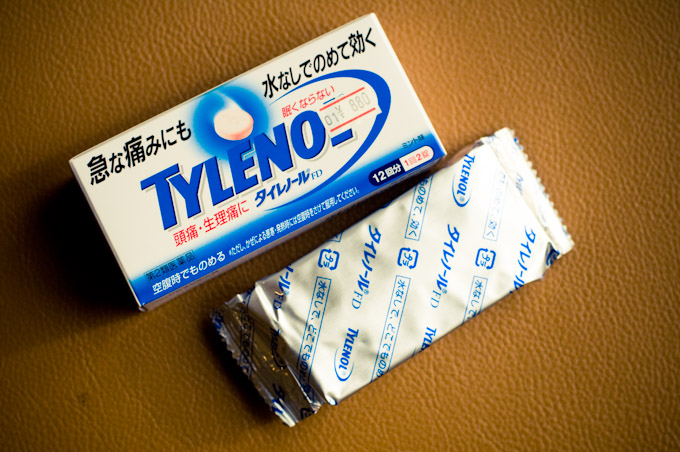 The Grand Palace (พระบรมมหาราชวัง)
One of our day trips in Bangkok was to the Grand  Palace, not to confuse with the Chinese restaurant in San Francisco. According to Wikipedia,
The Grand Palace (Thai: พระบรมมหาราชวัง, Phra Borom Maha Ratcha Wang) is a complex of buildings in Bangkok, Thailand. It served as the official residence of the Kings of Thailand from the 18th century onwards. Construction of the Palace began in 1782, during the reign of King Rama I, when he moved the capital across the river from Thonburi to Bangkok. The Palace has been constantly expanded and many additional structures were added over time. The present King of Thailand, King Bhumibol Adulyadej, however, resides at the Chitralada Palace.
Even though it was in February, the temperature during the entire trip was in the high 80s – low 90s on average. The day we went to the Grand Palace it must have been in the high 90s with the heat index and everything. I was extremely hot. We tried to stay in shades at all time. Definitely wear a hat or carry an umbrella with you if you are going to go there. Actually do that any time you are walking outdoor.
You could easily spend two hours there (or four hours if you are into this stuff) just strolling around looking at the paintings on the walls and architecture. One of the main attractions there is Wat Phra Kaew, the temple containing the Emerald Buddha. Visitors are not allowed to take photos in that temple. Most people try to take photos from the outside through on of the front windows/doors. I didn't because I wanted to give the place the respect it deserved.
There is subway or sky train stop near the Grand Palace. The easily way to get there is getting a taxi, which should cost no more than 100 Thai Baht or $3.00. If you want some adventure, you could take a water taxi or a public bus (without air conditioning if you are super hardcore).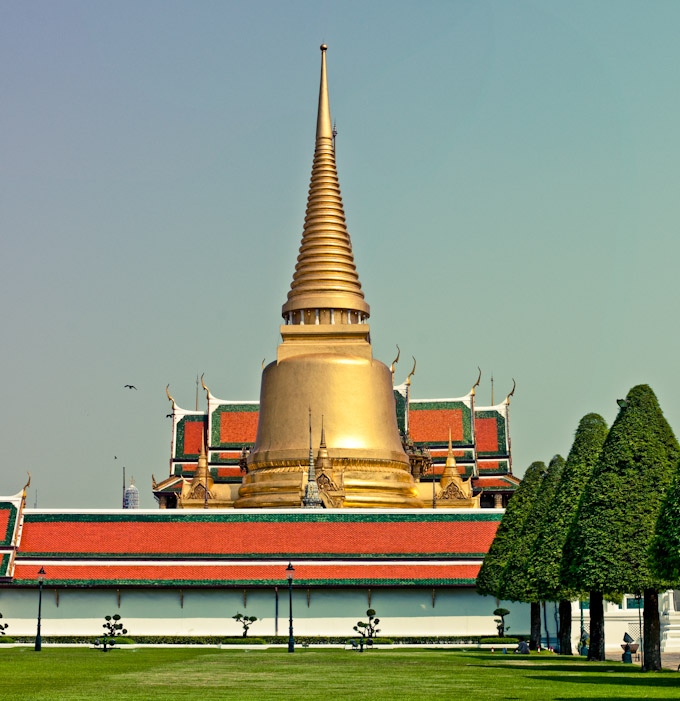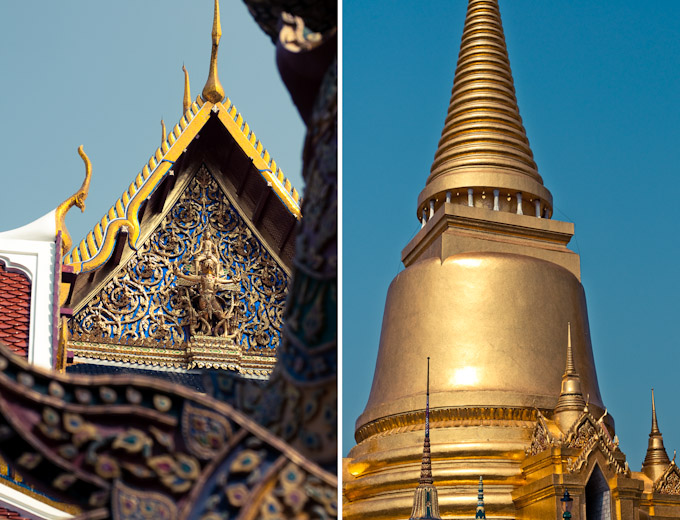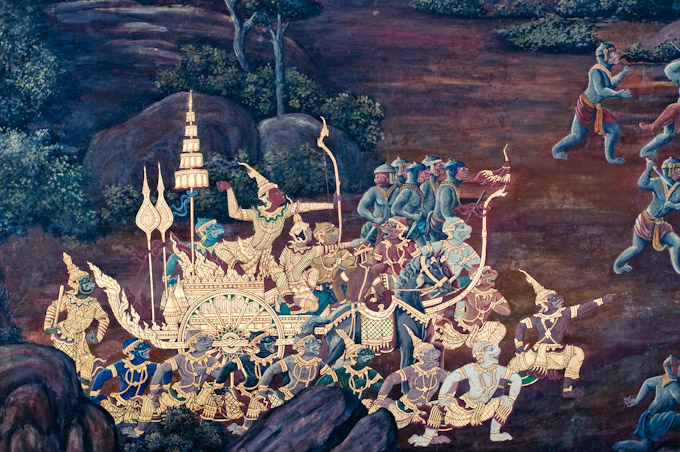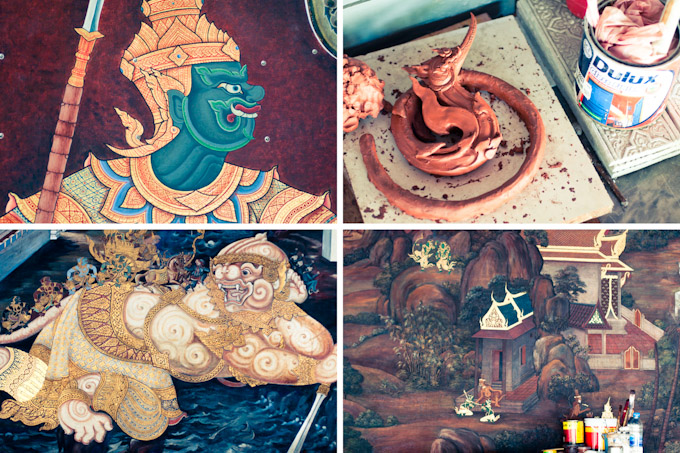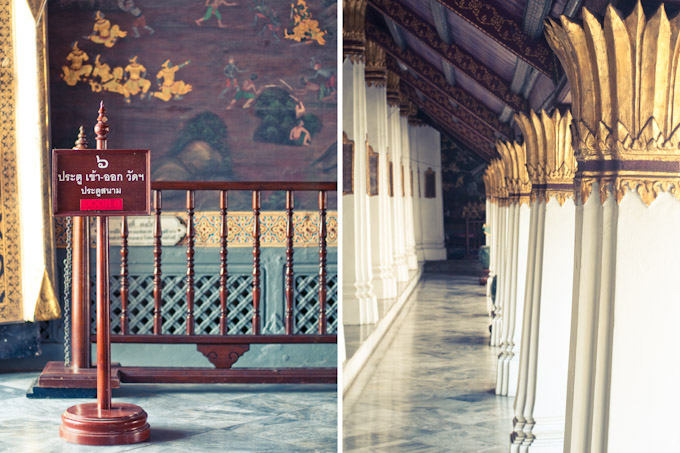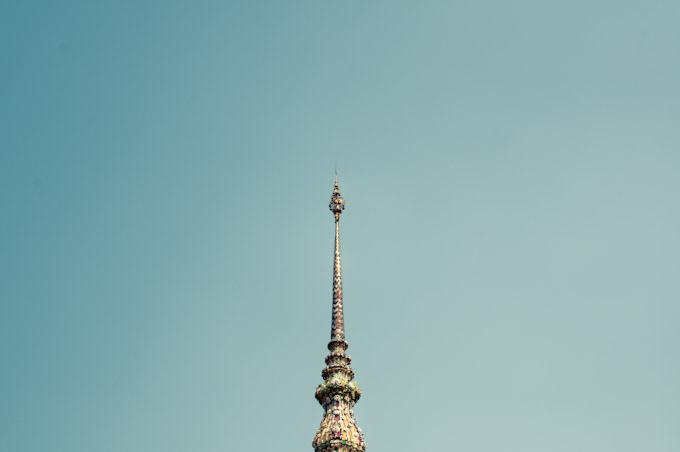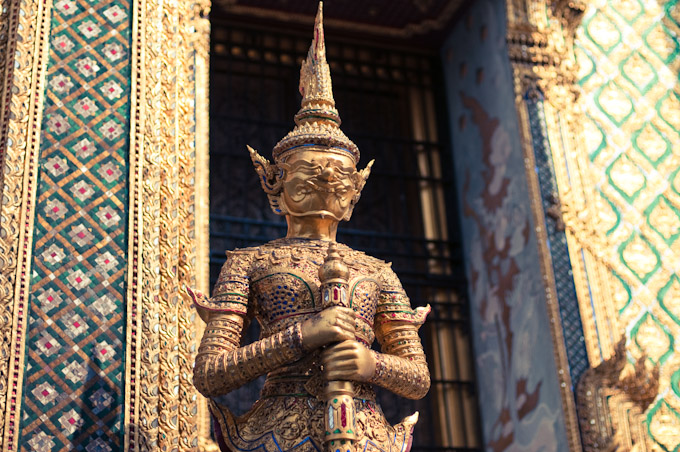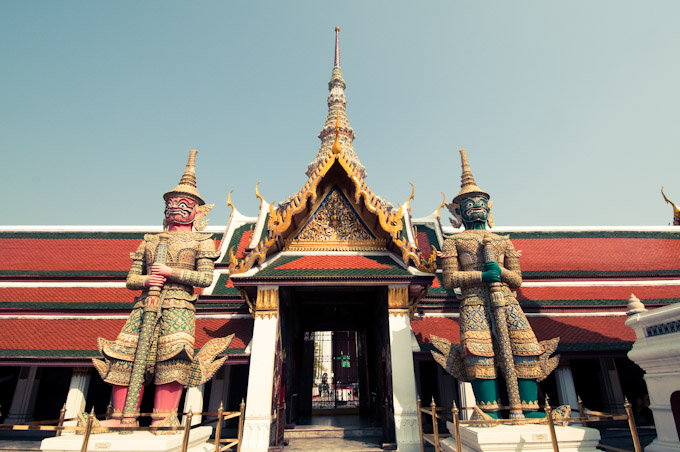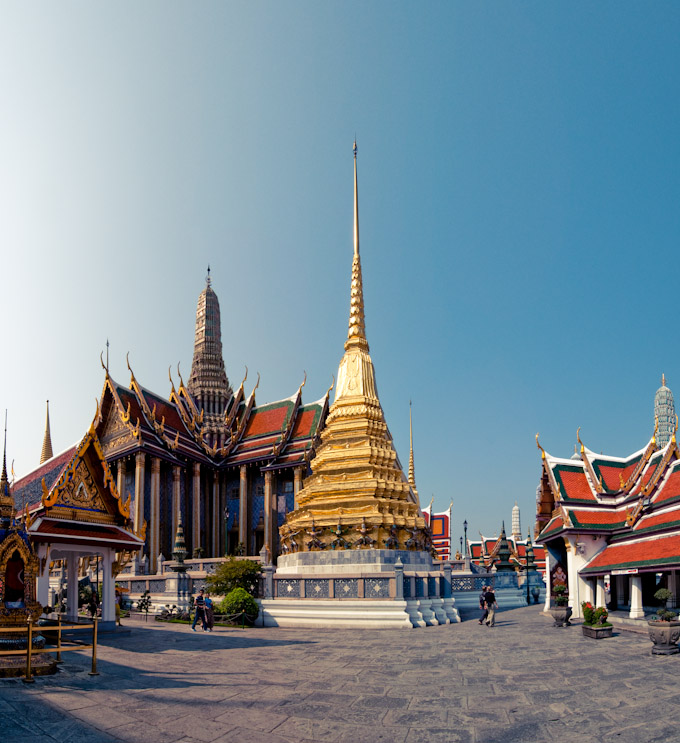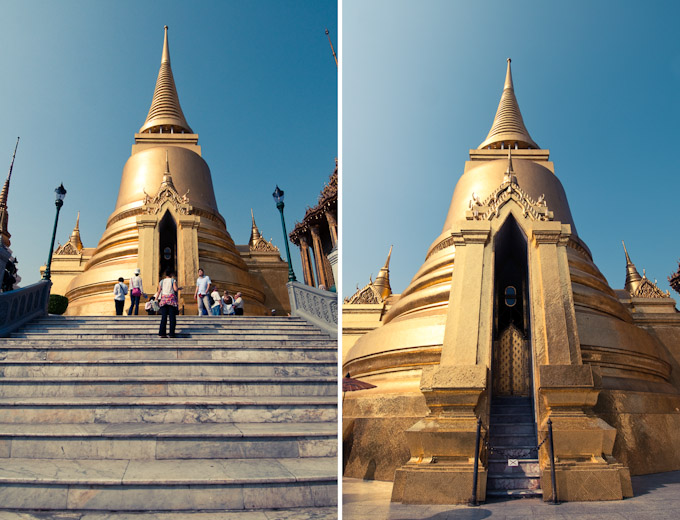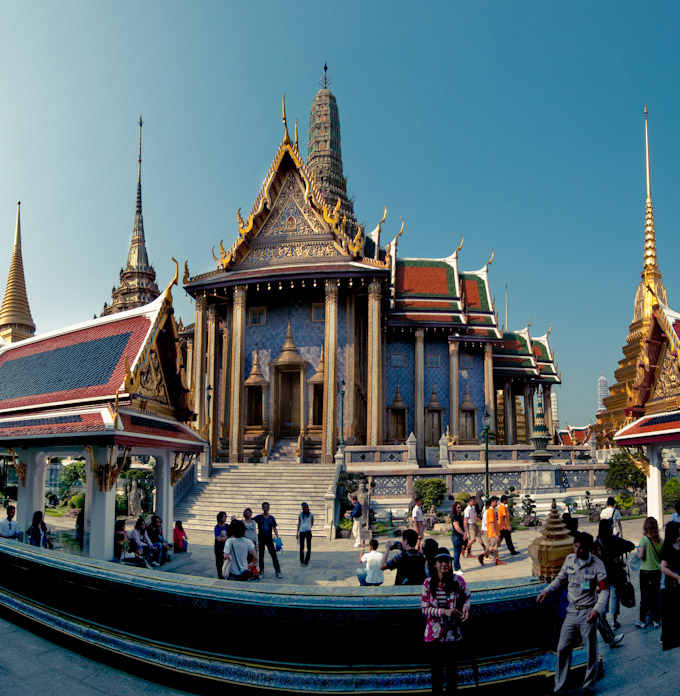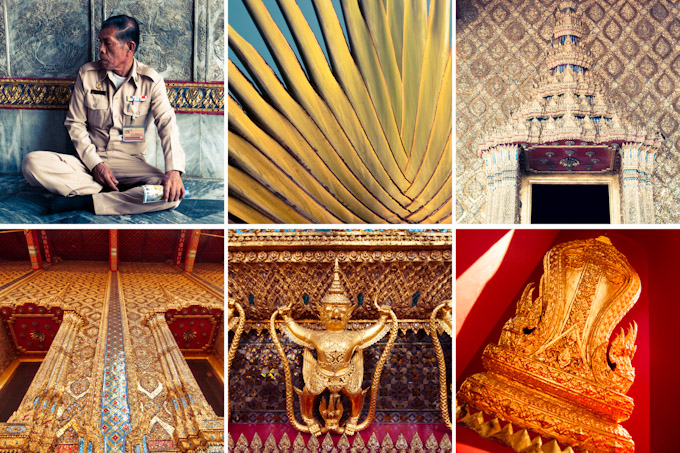 Most of the guards that I saw had their eyes shut while on duty. I believe a few were actually sleeping on the job. They must be sweating rivers in those uniforms.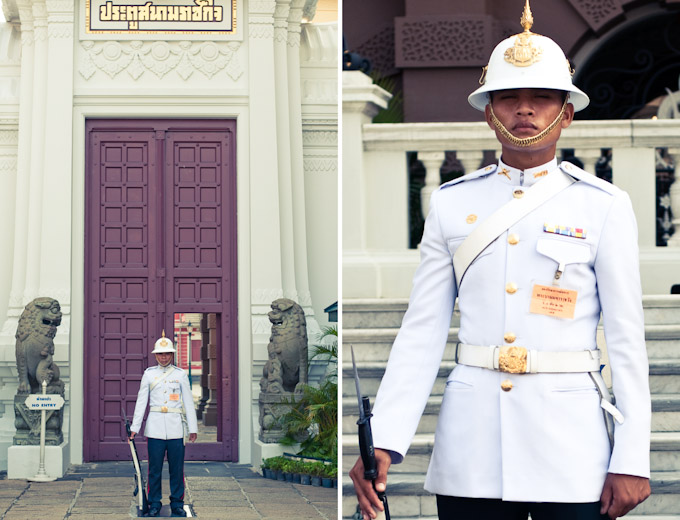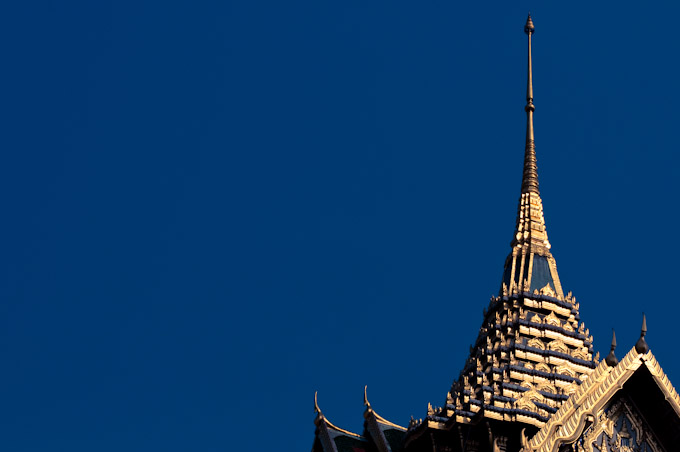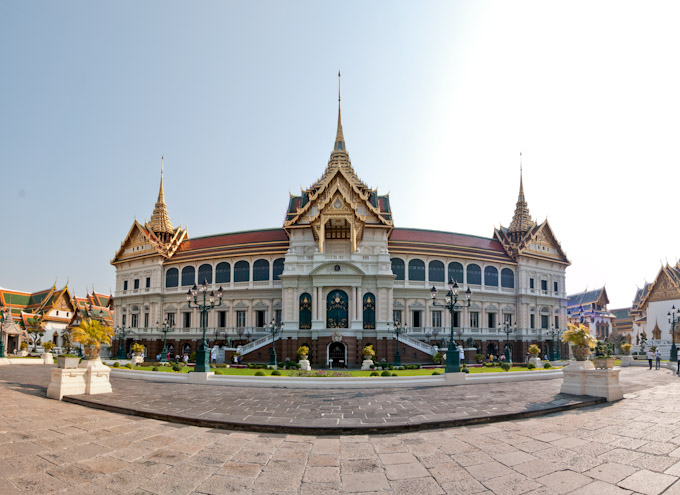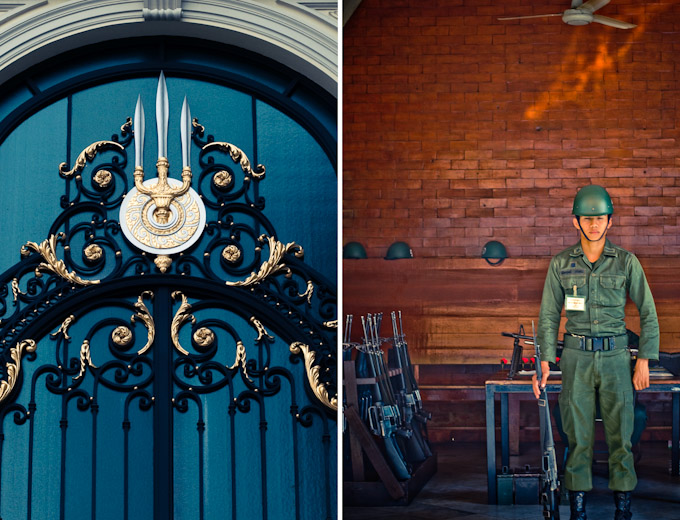 Dusit Zoo (สวนสัตว์ดุสิต)
Spending time at Dusit Zoo is a relaxing way to get away from the city without having to get out of the city. It is a 15 minute drive from the Grand Palace if you don't get lost. From Wikipedia,
Dusit Zoo (Thai: สวนสัตว์ดุสิต) at Khao Din Park is a city zoo in Bangkok, Thailand. Located at Khao Din Park in Bangkok's Dusit District next to the Parliament House and Dusit Palace, it is the oldest zoo of Thailand, built by King Chulalongkorn (Rama V) as his private garden adjacent to the royal palace. After the King's passing, the garden was left unattended for years. In 1938, the revolutionary government asked King Rama VIII's regency to give this park to Bangkok City Municipality to be open as a public zoo. The King himself kindly bestowed deers and a number of other animals from the palace for public exhibition. The City of Bangkok operated the zoo until 1954. Since then it has been transferred to the state Zoological Park Organization, which also operates Khao Khiao Open Zoo, Chiang Mai Zoo, Songkhla Zoo, and Nakhon Ratchasima Zoo. Dusit Zoo or "Khao Din" is regarded as the most popular zoo in Thailand.
We went there in an afternoon of a week day. There were no crowds. Parking was easy. I think we parked right next to the monkey cages. I think on weekends they have a bunch of shows.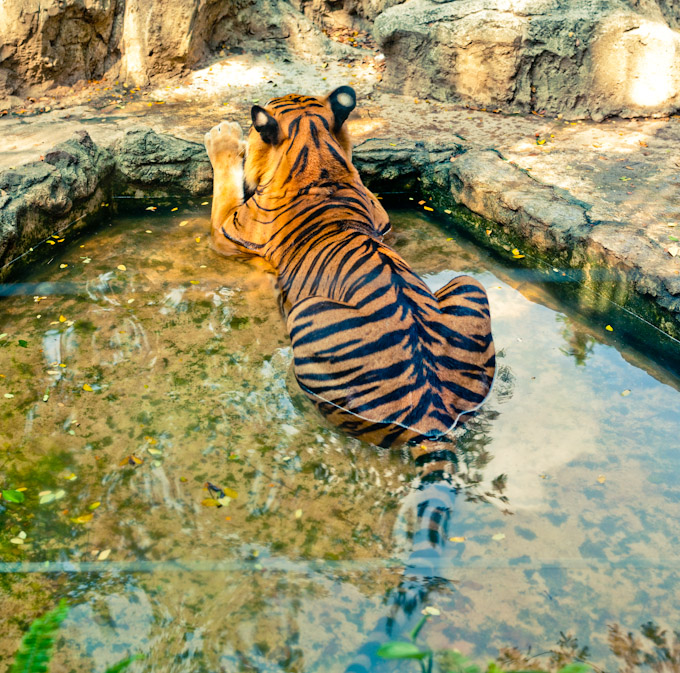 Out and About
We didn't really go see many places because we wanted a relaxing time off. However, we did enjoy a lot of amazing food. Before we landed, I remember we were listing out places we had to eat. When we got back, we realized that we only did half of the list. I had one meal, though, that I didn't like. It wasn't Thai food. Seriously I didn't know what I ordered, but it tasted like cold black bean Japanese noodle with mustard or wasabi source.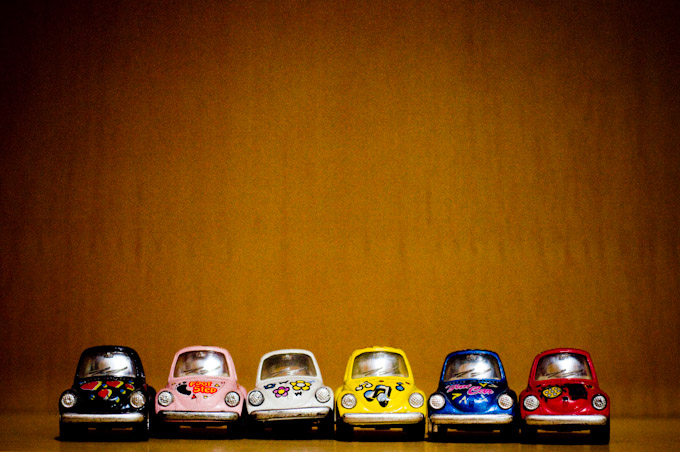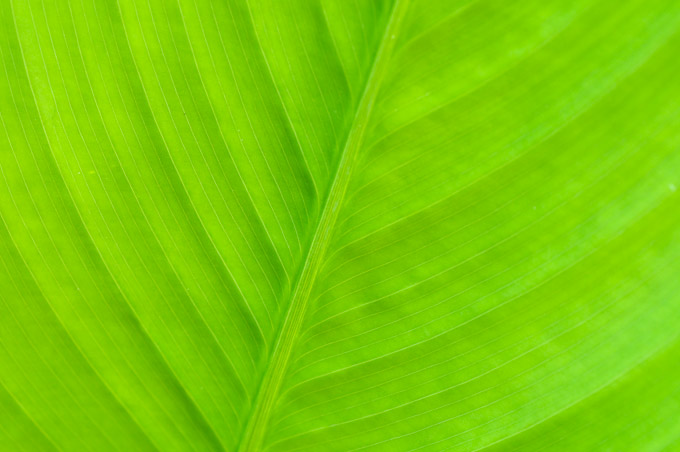 This is my favorite snack. I'm pretty sure it falls under the snack category. It's called บ๊วยเค็ม​ in thai or salty Chinese plum in English, I think. There are several kinds of them depending where you get them from. Anyway, the one I like is very salty. It's additive. It's pure awesomeness.